If you are a khat enthusiast or someone who wants to try out writing arabic words beautifully or you just love art especially calligraphy, do stay around and follow our account for more updates.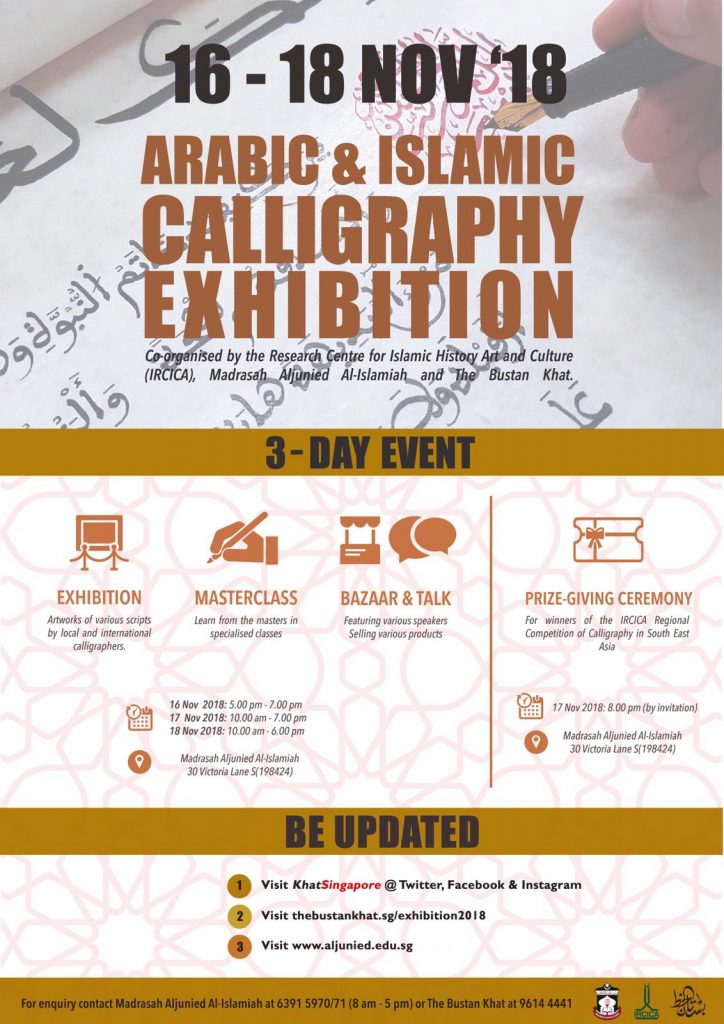 Masterclass Talk

Have you ever wanted to know more about Arabic & Islamic calligraphy or khat, whether you are a beginner or an enthusiast?

Do not miss this golden opportunity to increase your khat knowledge by learning from esteemed master calligraphers

🌟 Sheikh Belaid Hamidi of Morocco 🇲🇦

🌟 Ustaz Efdaluddin Kiliç of Turkey 🇹🇷.

Click here for more about Khat Singapore Masterclass Talk

Fringe Workshop

Dear teachers, we have not forgotten about you. Do join the Klinik Kitabah as you get to learn on how to improve and assist others especially your students in writing Arabic words. 👨🏻‍🏫

For parents with children, the Introduction to Calligraphy (Kids version) is catered specially for them as they get to create fantastic artworks. 🎨

Click here for more about Khat Singapore Fringe Workshop
Subscribe with us to know more about Khat Singapore update!
[email-subscribers namefield="YES" desc="" group="Public"]